CAREERS WITH AMERICAN PUBLIC MEDIA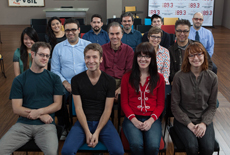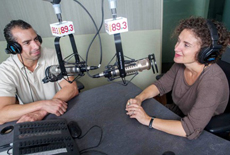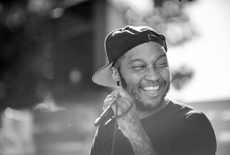 American Public Media is the parent company of
---
LOCAL.
We broadcast news, information and entertainment programming on the radio stations we own in three distinct regions of the country. We're committed to meaningful local connections in the communities we serve.
NATIONAL. GLOBAL. MOBILE.
You'll also hear our nationally distributed programs and specials on radio stations across the country and online via the Web from anywhere on the planet. A few of our signature shows are A Prairie Home Companion®, Marketplace®, The Splendid Table®, Wits™, The Dinner Party Download and Performance Today®.
Through our partnership with the BBC, we're the exclusive U.S. distributor for the BBC World Service, connecting listeners to award-winning news from around the globe.
IN PERSON.
Live audiences can take in our original shows, events, and entertainment at the Fitzgerald Theater, a historic landmark in the heart of downtown St. Paul, MN owned and operated by MPR. A complete list of MPR-sponsored events can be found here.
In the Los Angeles area, SCPR listeners can attend events in-person at the Crawford Family Forum.
ANYTIME. EVERYWHERE.
We provide digital access to our programming through extensive audio and video streams, mobile apps, social media and on-demand podcasts.
MORE ABOUT AMERICAN PUBLIC MEDIA
---
Engage with us!
Find us on Twitter or Facebook for job search advice, the latest postings, behind the scenes views and the straight scoop from APM recruiters!
---
American Public Media is proud to be a Corporate Sponsor of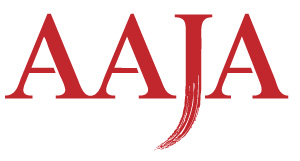 American Public Media is an Equal Opportunity Employer. More importantly, we promote an inclusive work environment in order to become the most relevant, innovative and insightful media company in America.